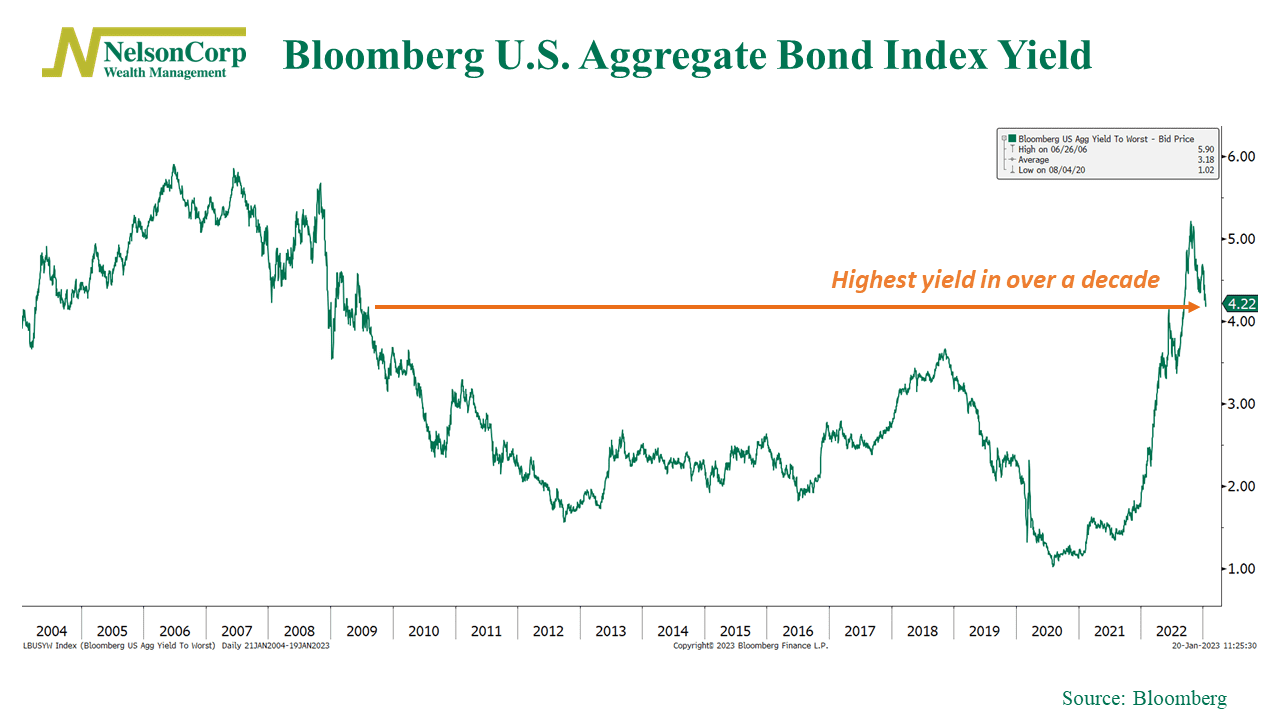 Bond yields are finally looking more appealing.
Our featured chart above shows that the yield on the Bloomberg U.S. Aggregate Bond Index—widely considered one of the best total bond market indices—has climbed to roughly 4.2%, its highest level in over a decade.
This has some important implications for investors. For example, bond yields are now much more competitive with stocks. Although we're coming out of a year that saw negative returns for both stocks and bonds, higher bond yields now mean that bonds are relatively more attractive today.
Additionally, if we do see an economic recession this year, bond yields would likely fall, further boosting bond returns (bond prices rise when yields fall). And although falling yields would be good for stocks from a discounted cash flow perspective, a recession could also hurt corporate earnings, which would be a headwind for stock prices.
The bottom line? Bonds are known as a "fixed income" product. This is because they pay out a fixed amount of money that investors know about ahead of time. Now that the "fixed" part of the bond equation is more attractive, it will likely have some interesting effects on investor allocation decisions going forward.
This is intended for informational purposes only and should not be used as the primary basis for an investment decision.  Consult an advisor for your personal situation.
Indices mentioned are unmanaged, do not incur fees, and cannot be invested into directly.
Past performance does not guarantee future results.