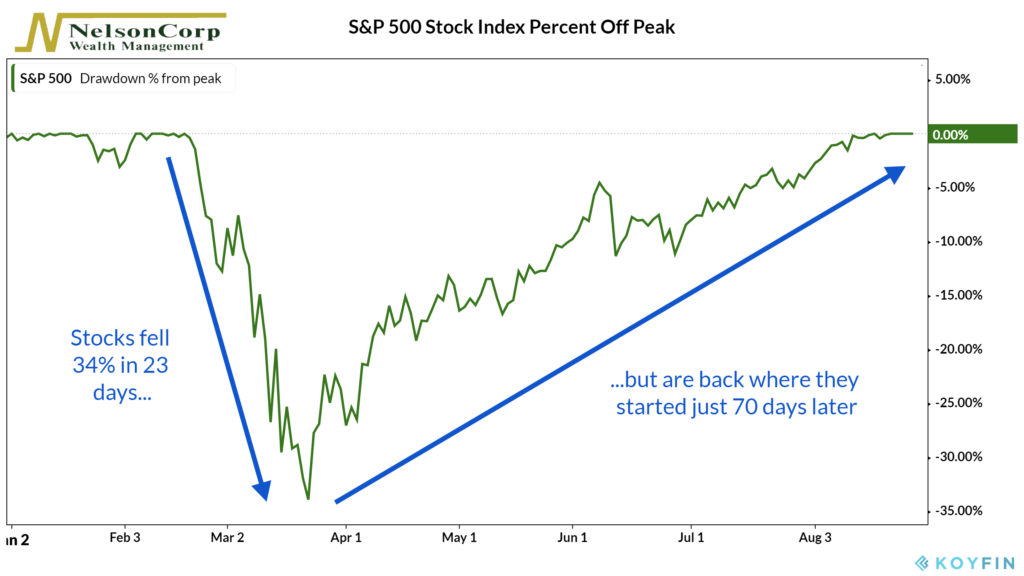 When the Covid-19 pandemic first became a reality in the United States earlier this year, it sent a shockwave through financial markets, leaving a path of destruction in its wake.
The S&P 500 stock index fell nearly 34% in 23 days.
But fast forward just 70 days later, and the S&P 500 stock index is once again back to new all-time highs.
This remarkable turnaround was led primarily by the big tech names, which have gotten even bigger since the sell-off.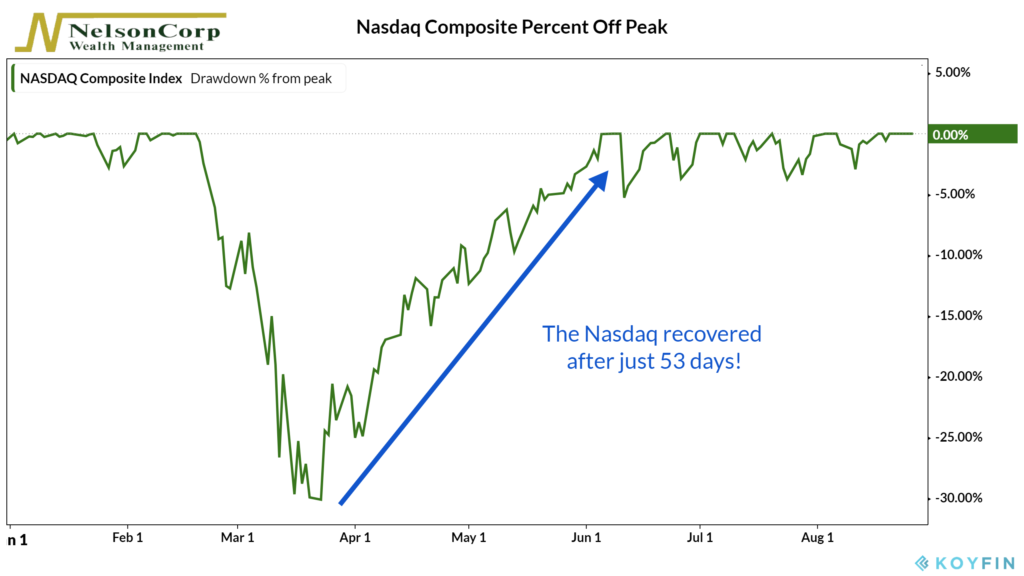 Indeed, the tech-focused Nasdaq Composite took just 53 days to recover its losses and reach new all-time highs.
But don't let stock market highs deter you from investing. On average, the stock market hits an all-time high about once every 15-20 days.
This is intended for informational purposes only and should not be used as the primary basis for an investment decision.  Consult an advisor for your personal situation.
Indices mentioned are unmanaged, do not incur fees, and cannot be invested into directly.
Past performance does not guarantee future results.