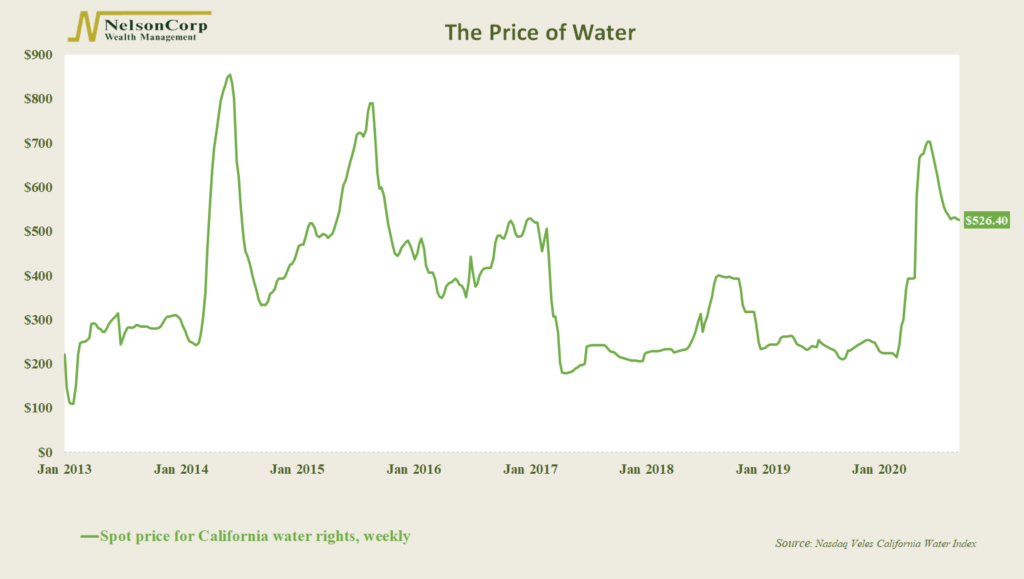 You have probably seen market prices for commodities such as corn, soybeans, and crude oil. But now, for the first time, farmers and speculators will be able to wager on the price of water.
California water, to be exact. The contracts will be based on the Nasdaq Veles California Water Index, which represents the volume-weighted average of transaction prices in California's five largest and most actively traded water markets.
As our chart of the week shows, there have been a few periods in the past seven years when an acre-foot of water shot up to over $700.
Unusually dry weather is typically to blame.
This new market for water could serve as a way for farmers to hedge their costs. Or it could help businesses manage climate risk due to the increasing prevalence of extreme weather events.
Whatever the use case, it will certainly be interesting to see the world's most important commodity traded on the exchanges.
This is intended for informational purposes only and should not be used as the primary basis for an investment decision.  Consult an advisor for your personal situation.
Indices mentioned are unmanaged, do not incur fees, and cannot be invested into directly.
Past performance does not guarantee future results.