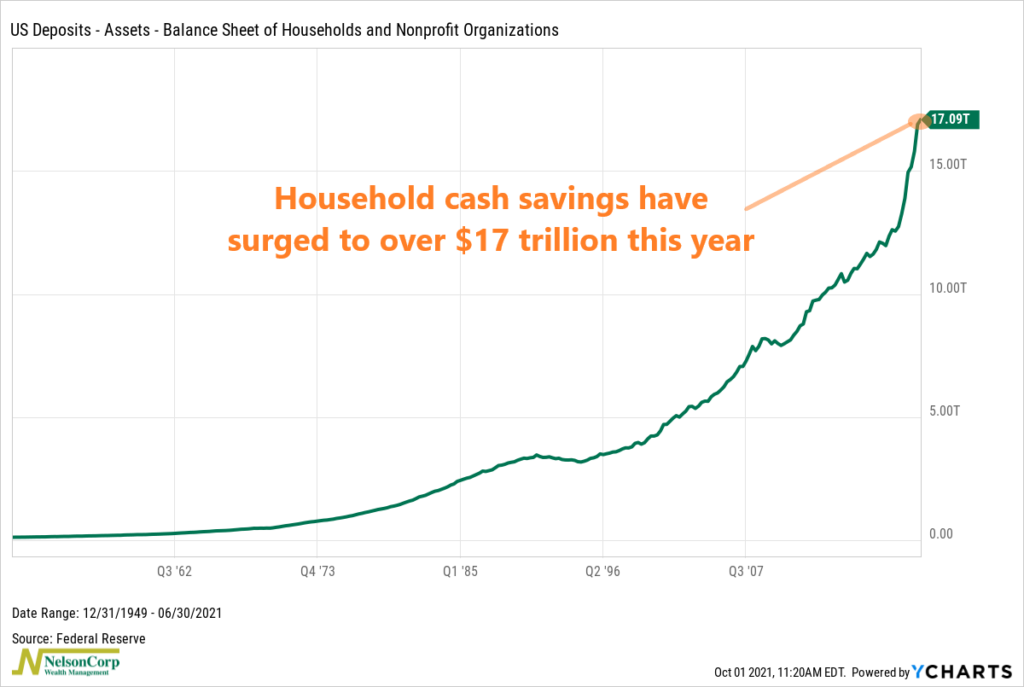 Americans have seen their net worths surge over the past year and a half, thanks largely to gains in stock prices and swelling home values. However, they also have an incredible amount of cash lying around too.
Last Thursday, the Federal Reserve reported that the amount of cash on household balance sheets rose to $17.09 trillion in the second quarter, up from $16.89 trillion in the first quarter and $13.26 trillion at the end of 2019. In other words, Americans have increased their cash savings by roughly 29% since the end of 2019, before the pandemic started.
That's a lot of cash. And it's mostly a reflection of how much people reduced spending, particularly in the early days of the pandemic, and how much financial relief the federal government has provided since then.
It will be interesting to see if and when Americans decide to start drawing down their cash hoards. A higher savings rate can be good for the economy in that it helps protect spending from adverse shocks. But investors will want to see increased spending from consumers to justify future corporate earnings growth.
This is intended for informational purposes only and should not be used as the primary basis for an investment decision.  Consult an advisor for your personal situation.
Indices mentioned are unmanaged, do not incur fees, and cannot be invested into directly.
Past performance does not guarantee future results.