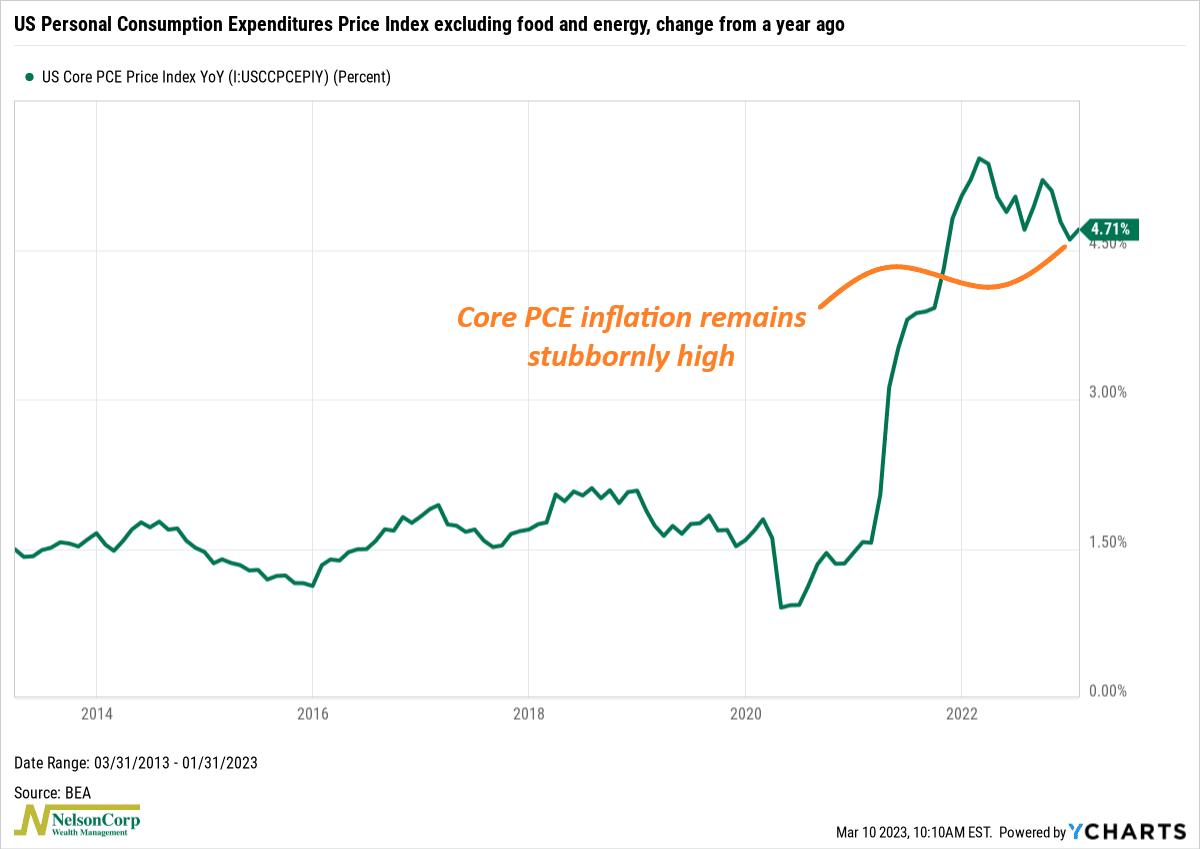 This week's featured chart shows the year-over-year change in the U.S. Personal Consumption Expenditures Price Index (excluding food and energy). This is a popular measure of core inflation in the economy that the Federal Reserve follows closely.
The problem, as you can see from the chart, is that it remains persistently high. Although core PCE inflation has been trending lower from its February 2022 peak of 5.42%, it was still 4.7% this past month. This is a much slower pace of disinflation than the Federal Reserve would like to see.
Indeed, Jerome Powell—the chairman of the Federal Reserve—told lawmakers this week that the process of bringing inflation down to their 2% target would be "bumpy" and could require a faster pace of rate increases. This, of course, spooked investors and sent stock prices lower for the week.
The bottom line? If inflation remains persistently high, the Fed will remain persistent in its efforts to bring it down. And until investors can be confident that the Fed has successfully slayed the proverbial inflation dragon, pressures will likely remain on stock prices.
This is intended for informational purposes only and should not be used as the primary basis for an investment decision.  Consult an advisor for your personal situation.
Indices mentioned are unmanaged, do not incur fees, and cannot be invested into directly.
Past performance does not guarantee future results.