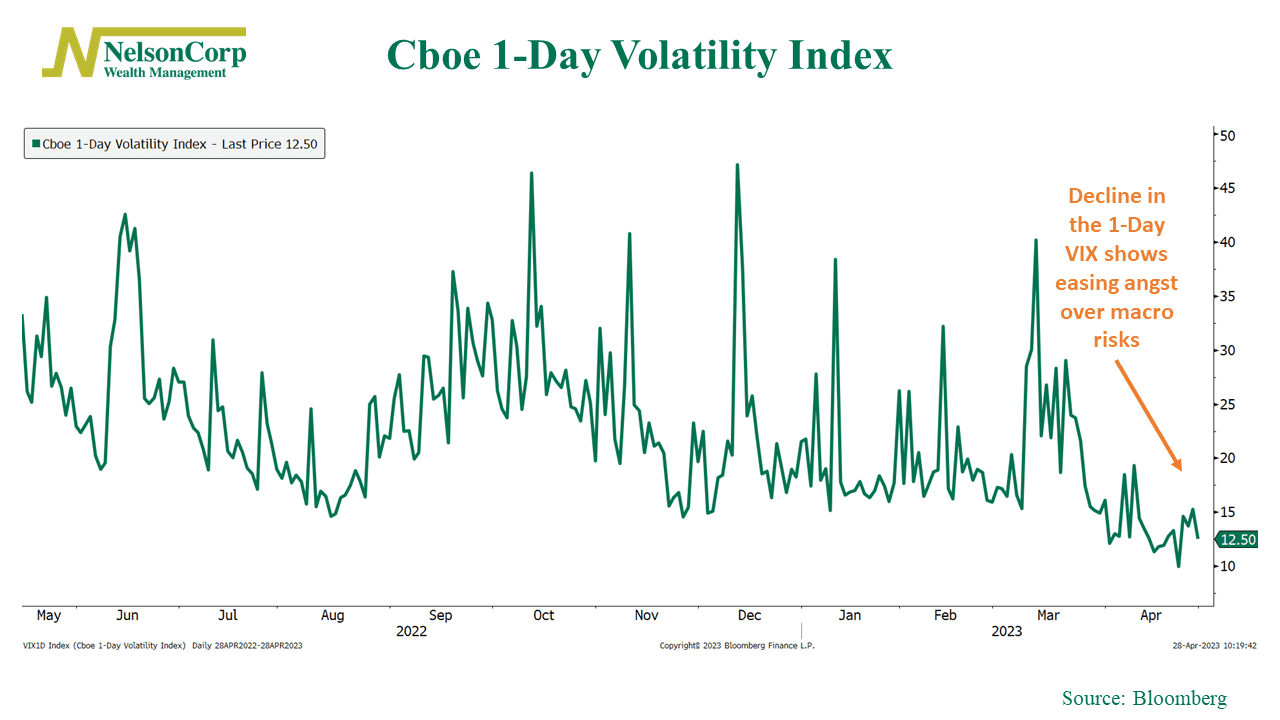 There's a new type of "fear gauge" on Wall Street: the 1-Day VIX.
Launched by the Chicago Board Options Exchange on Monday, the Cboe 1-Day Volatility Index is designed to measure implied volatility in the S&P 500 Index over a single day, as opposed to its big brother—the VIX Index—which measures stock market volatility over the coming 30 days.
Although it's brand new, the back-dated chart of the 1-Day VIX offers some interesting insights into the current state of the stock market. In particular, it shows investors have become less nervous about macro events lately.
For example, in the previous year, the 1-Day VIX often surged before the release of economic data or Federal Reserve policy statements. However, prior to the latest inflation data release on April 11th, the 1-Day VIX closed around 19, indicating a decrease in nervousness. Investors seem to believe there is less uncertainty surrounding monetary policy, which is generally viewed as a positive for the stock market.
A word of caution, however. A drop in volatility levels in the traditional VIX Index has historically indicated investor complacency, which can lead to substantial spikes in volatility if the unexpected occurs. This is not ideal for stock returns, and if the 1-Day VIX behaves like its predecessor, it is probably best to remain vigilant.
This is intended for informational purposes only and should not be used as the primary basis for an investment decision. Consult an advisor for your personal situation.
Indices mentioned are unmanaged, do not incur fees, and cannot be invested into directly.
Past performance does not guarantee future results.